Services

Quality and Value



As a re-manufacture, TAE/CAE's attention to quality control is job #1. All of our starters and alternators are remanufactured from original equipment cores. This assures higher power performance for which they were originally designed. Our Quality Control Guaranty program requires 100% testing of all finished products. Every alternator and starter we build has a clean refinished look. Most important, our products provide maximum performance for the toughest critics in the business, our customers.

TAE/CAE offers great value to our customers. Not only do we remanufacture our alternators and starters, we look at where a unit needs improving and will re-engineer component parts and assembly procedures. We stand behind our philosophy to build quality into our products as they move through our production line. The result is fewer defects which equal fewer customer complaints.



Service

As a customer driven company, we believe in personalized service. In addition to our comprehensive application catalog, we encourage our customers to call us any time we can be of assistance to a sale or a technical question. Our field representative is always available to provide personalized attention.



Coverage and Support

TAE/CAE is proud to claim the most comprehensive coverage for alternators and starters. We currently fill orders at 97% plus. A large assortment is always on hand, which include applications for late model cars and trucks. In fact, our current manufacturing capabilities allow TAE/CAE to provide our customers with over 2,000 applications.

TAE/CAE's latest electronic catalogues enable our customers to make quick decisions on finding the correct part number for each sale. Our technical notes at the heading of each Make/Model help the counter personnel to better service the customer. When a product needs special needs, special trouble shooting, or installation attention, we insert the proper technical instruction in every box that is easy to understand.



The Bottom Line!



The aftermarket for rotating electrical is one of the fastest growing segments of the industry. With the vast proliferation of part numbers in the last few years, TAE/CAE is positioning its manufacturing facility to service all your needs for decades to come. While the industry continues to grow,

we are committed to help our customers increase sales and profits while providing the best quality products on the market today.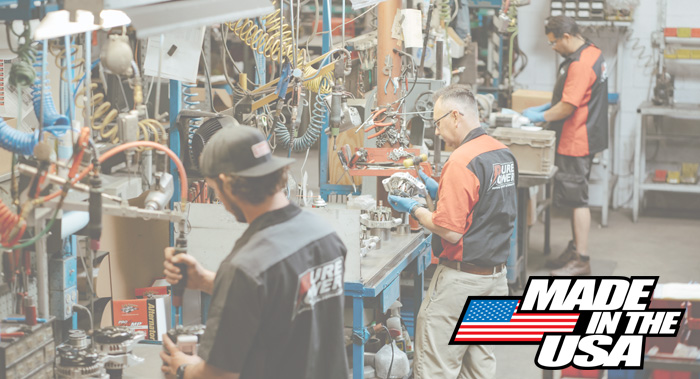 NEED HELP? CALL US 1-520-622-7395

M-F 8-5 / SAT. 9-2


FAST SHIPPING
Orders placed by 2pm EAST will be processed same day