Reducing your Vehicle's Belt Size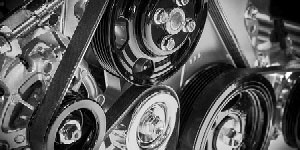 How to go about reducing your belt size.
Take your time do a little research and you'll find it's pretty easy!
First, we recommend going to your local NAPA™ with your stock belt in hand. Most stores have a belt measuring tool, if available, on site. Second, they can use this tool to stretch out your original belt to determine the length. It is also possible to look at the part number on your original belt, if it is still legible, in order to determine length that way. Third possible way to determine the original belt size is, ask the salesperson to look up the belt using their paper belt catalog. (if they try to look anything up in the computer it tends to complicate the process because not always will it give them the length of the belt).
Once you have determined the length and the rib count of your original belt, simply use the paper catalog, go to the "belt part numbers by length" index to find the length and then number of rib index to match and locate your original complete belt size. Then scan below to see what the next available shorter belt sizes are.
Note: There are more available length options in 6 ribs than any other belt width. So if you are unable to find a suitable belt in your rib count and length size, it is possible to purchase a belt with a higher rib count, and slice off the un-used ribs of the belt with a razor blade. While this does take a few minutes to do, it can open up a lot more options for belt length.
Re-sizing belts to meet your needs can be a little tricky, so we recommend buying a couple of slightly shorter belts than your original size, so that you can test fit each one.
Most vehicles have a spring tensioner that puts tension on the serpentine belt. To find which shorter belt is optimum, test fit the belt onto the engine, and observe the spring tensioner arm. Most spring tensioners will have a small "arrow" or "line" cast into the pivot point of the tensioner. There is usually a "range" area cast into the other half of the pivot point on the tensioner. Ideally, the "arrow" or "line" indicator, should be roughly in the middle of the "range" marking.
Keep in mind that spring tensioners are a wear part! The spring becomes weaker with age, which puts less tension on the belt, which can cause belt slip. If you have more than 100k miles on your vehicle. We recommend changing your belt tensioner.
Link to Dayco™ vehicle / belt look up catalogue:
https://www.daycoproducts.com/parts?category_id=1084
Link to Dayco™ belt length / part number calculator:
https://www.daycoproducts.com/online-catalog-1?part_type=20
Link to the Dayco™ belt part numbers by length guide:
https://www.daycoaftermarket.com/wp-content/downloads/AUTO_&_HD_BELTS_-_2019_GUIDE.pdf
Link to the Dayco™ Idler pulley guide with photos and dimensions:
https://www.daycoaftermarket.com/wp-content/downloads/PULLEY_-_2019_GUIDE.pdf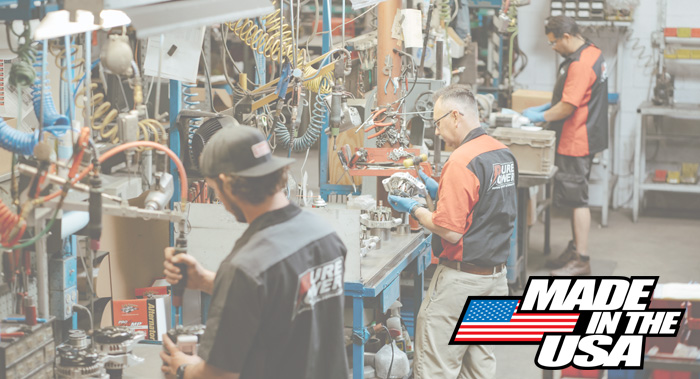 NEED HELP? CALL US 1-520-622-7395

M-F 8-5 / SAT. 9-2


FAST SHIPPING
Orders placed by 2pm EAST will be processed same day