The 250 Amp Pure Power alternator is the definition of gold standard in high output alternators and is the perfect upgrade to help give you the extra power your looking for. The Pure Power 250 Amp is our flagship model and will not disappoint you.

250AMP PurePower Penntex High Output Alternator

100% New - Made in USA
Unmatched charging output at idle
OEM Performance, Quality + Value
Best service & warranty in the business

Factory Price: $481.00

ELEVATE YOUR PERFORMANCE GAME






01069034




The highest charging output, at idle, in the industry
Amazing heat dissipation
Durable 6phase Hairpin stator technology
12 70 amp avalanche diodes for durability
OEM SKF high heat bearings
OEM brushes and brush holder for extreme long life
Every alternator is endurance tested on the most advanced dyno tester in the industry, DV Electronics/Alt-98, to ensure the correct performance specs and durability.

Mounting type

Direct OEM Replacement

Output Voltage

EXTRNAL REGULATOR

Stator configuration

6 Phase Hairpin

Pulley type

8 Groove Steel

Rectifier

12 70 amp press fit diodes

Rectifier heatsink

Aluminum

Battery terminal size

8MM X 1.25 Copper

Warranty

24 Months Repair Warranty

CUSTOMER CARE




Industry leading 2 year warranty




World class customer service

BENEFITS OF JOINING THE PUREPOWER FAMILY:

ULTIMATE PERFORMANCE

Pure Power alternators aren't just

built to produce the maximum

amperage, they're built to give you

the most amperage at idling speeds.

EASY DIRECT REPLACEMENT

Every Pure Power alternator is

custom built to a direct fit.

SUPERIOR QUALITY

Using only the highest quality parts

assures our customers their new

Pure Power alternator is built to

lasts a Lifetime

PURE POWER COMMITMENT

When you purchase your High

Output Alternator, you joint the

Pure Power family. This family consists

of car audio users, diesel owners, off

roaders, along with our 5-star

customer service team that is always

here for you.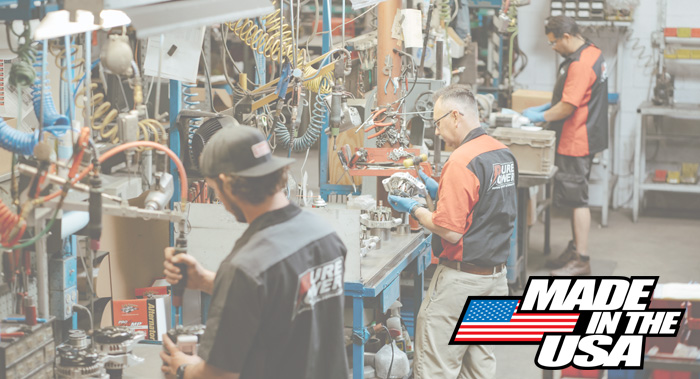 NEED HELP? CALL US 1-520-622-7395

M-F 8-5 / SAT. 9-2


FAST SHIPPING
Orders placed by 2pm EAST will be processed same day